Lester Brothers Inc. is dedicated to supplying the most premier services to each and every one of our customers, vendors, and contractors through each sector of our business. We will strive to make this possible by making safety, technology, quality, and timely service our top priority when it comes to each job we take on; big or small. 
Lester Brother's Lower Michigan trucking division can handle anything from 3 tons to 30,000 tons of hauling. With a large inventory of gravel trains, short doubles, and tandem dumps, we are well equipped to meet the needs of any customer. Our organized dispatch system works hard to ensure our trucks will be there ready to haul at your requested time. Safety is something we strive for at Lester Brothers, and is why our trucks go through routine federal inspections to ensure all components are in proper working fashion. By the hour or by the ton, Lester Brothers is ready to handle all your trucking needs.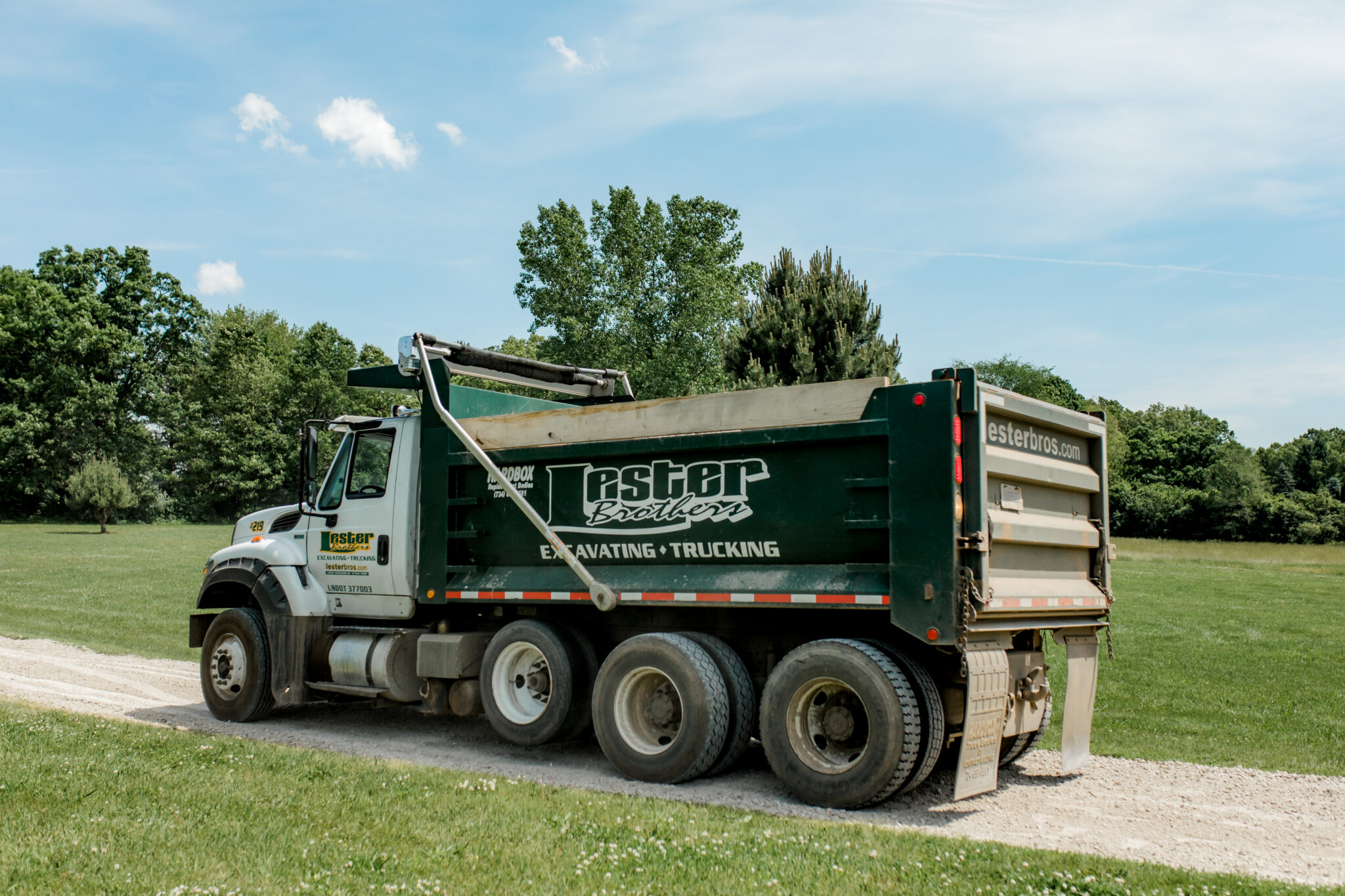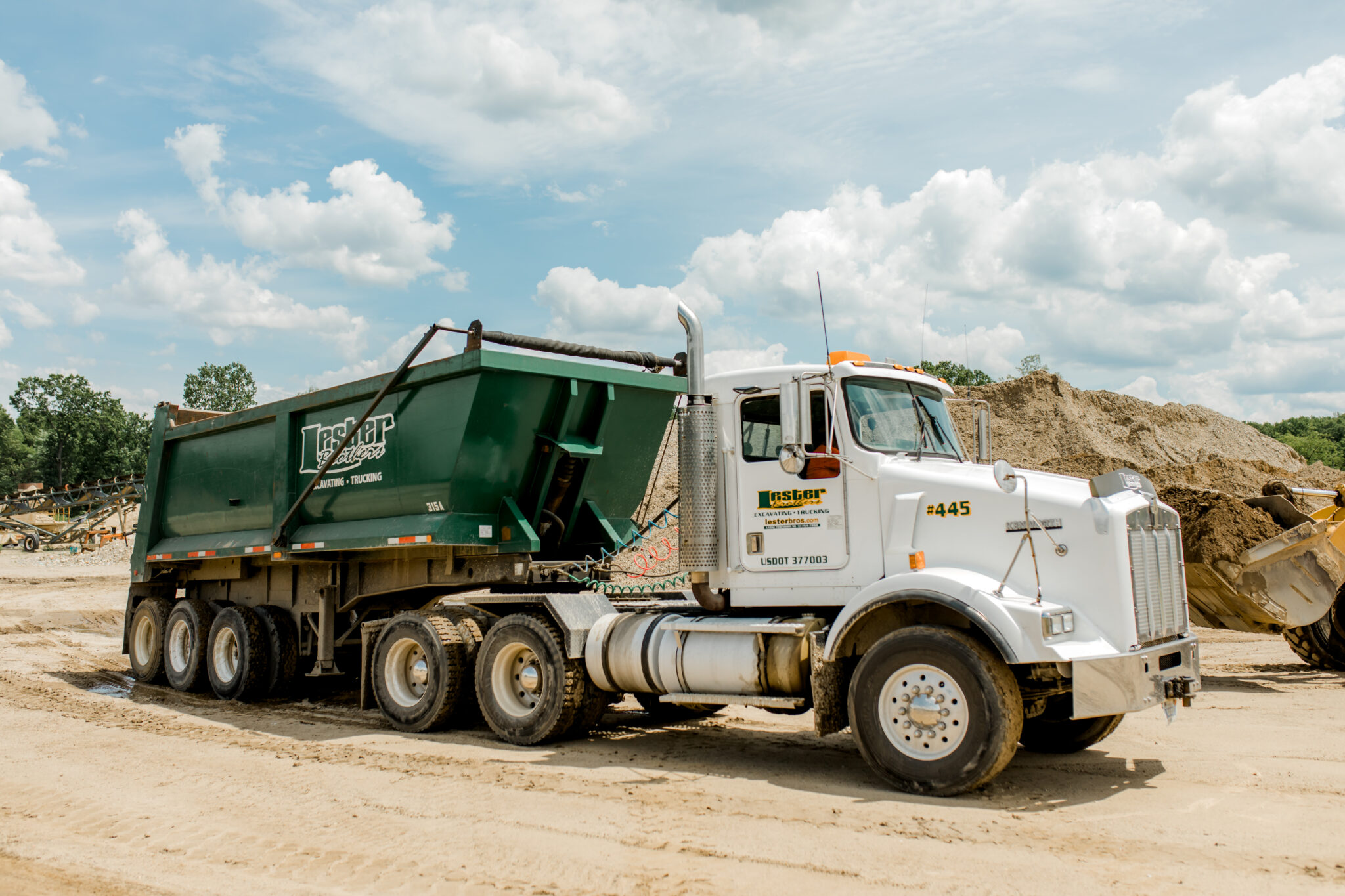 Stones slingers have revolutionized the excavation industry over the past 10 years. The ability to throw material over 75 feet allows excavators to place material in those hard to reach places that would otherwise require tremendous amounts of time and labor. The Lester Brothers stone slingers have been able to save contractors tremendous amounts of time and money on job-sites. Stone slingers work great for anything from basements to playgrounds. With special belt technology, we are able to sling many different types of material all year long. If you have a project with those hard to reach areas, feel free to contact Lester Brothers at (517) 764-7888 to receive an estimate on your slinging project.
Lester Brothers' directional boring operation is staffed with a team of operators who have more than 30 years of experience in the directional boring business. Whether you need a simple service shot or thousands of feet of telecommunication conduit, Lester Brothers is equipped to handle it. We have been in business since 1978 and are fully insured with a strong, experienced management team. Whether its directional drilling, commercial escavating, septic installs, or any of our other services, we always stand by our work—no questions asked.
Street Light Projects
Fiber Optic Installs
Sewer and Water
Telecommunications

Geothermal Systems

500′ Straight Bore Shots
Capable of Boring Up to 6″ Pipe
Fully Insured
Residential excavation has been one of Lester Brothers long standing services to the community, having been the main service offered when Lester Brothers was founded 30 years ago. Over the years, we have been able to gain a strong understanding of what it takes to do a job and how long you can expect us on the site. As a customer, you will never have to worry about delayed completion times due to contractors underestimating the job requirements. Lester Brothers takes great pride in their work and instills those values into each employee on the job. When our crew walks off the job site it's done right, hands down.
Lester Brothers offers a wide array of residential excavation services:
Basement Excavation
Land Clearing
Small Bridge Construction
Pond Development
Water Service Installation
Sewer Service Installation
Demolition
Private Road Building
Private Parking Lots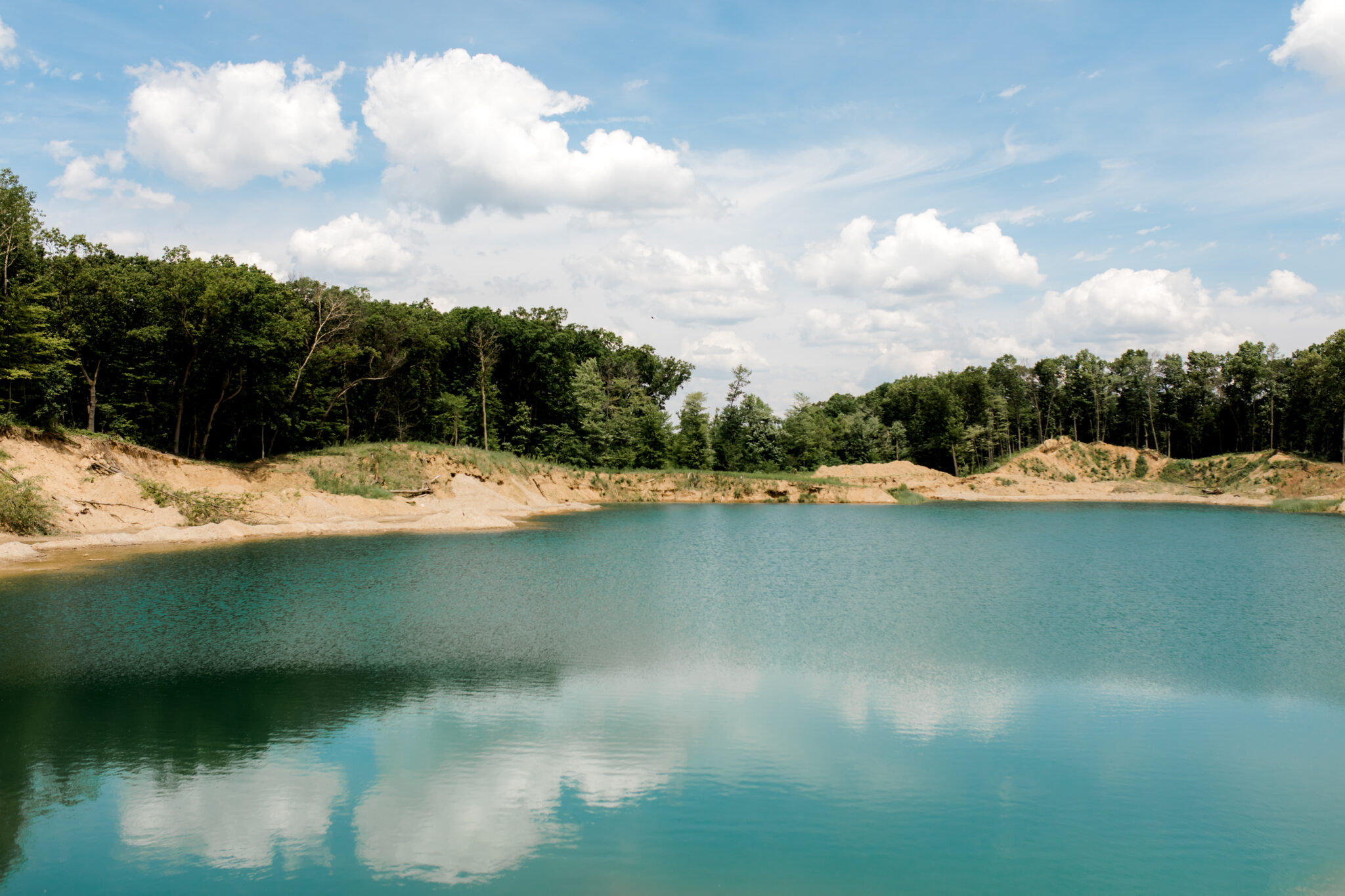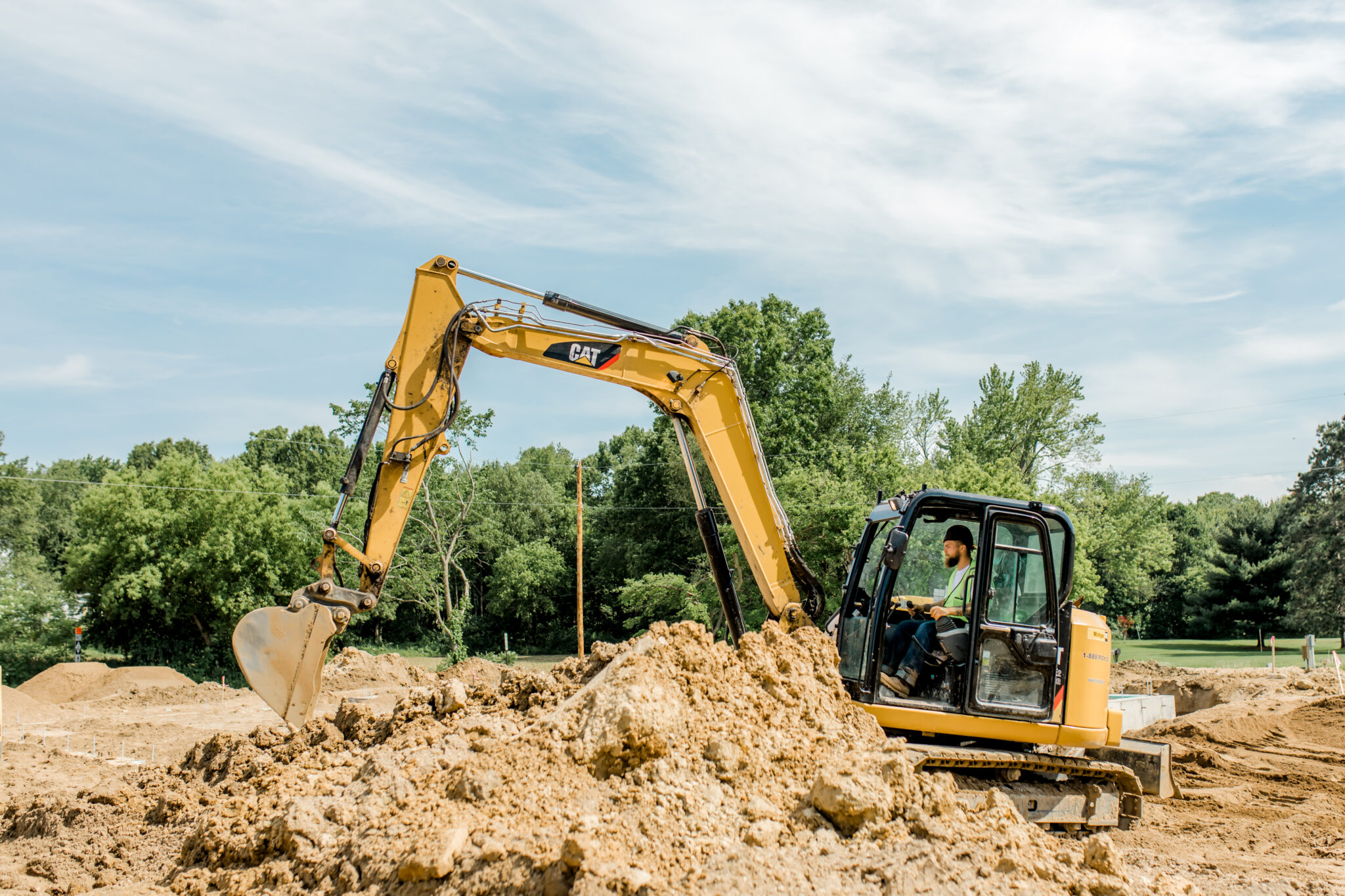 Lester Brothers has served the commercial excavation field for over 20 years. We continue to grow are services in this field, offering excavation in many areas:
Site Restoration
Earth Moving
Demolition
Land Clearing
Underground Excavation
Site Development
Private/Public Road Building
Lagoon Closures
Wastewater Treatment Centers
Emergency Municipal Line Repairs
With a large inventory of trucks and equipment, you can be assured that when called to the job, it's going to be on time and within budget. Whether you're a contractor or an individual, feel free to give us a call at (517) 764-7888, and we will be more than glad to assist you in your next project.
Lester Brothers also offers 24 hour service to municipalities in need of quick repair of a main line sewer or water. We always keep trucks outfitted with the proper tools and equipment for quick response and repair time. Feel free to contact us to discuss these services.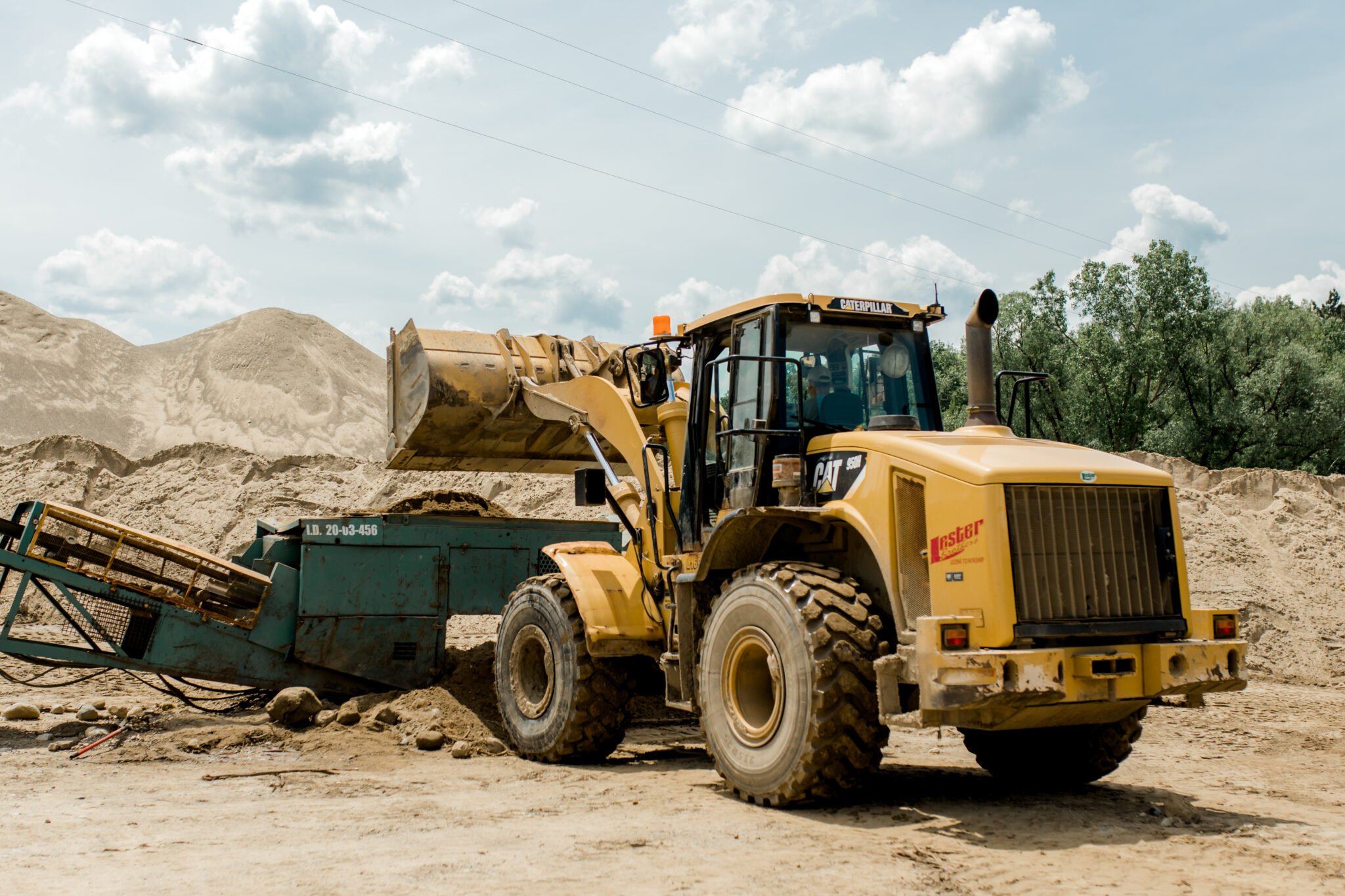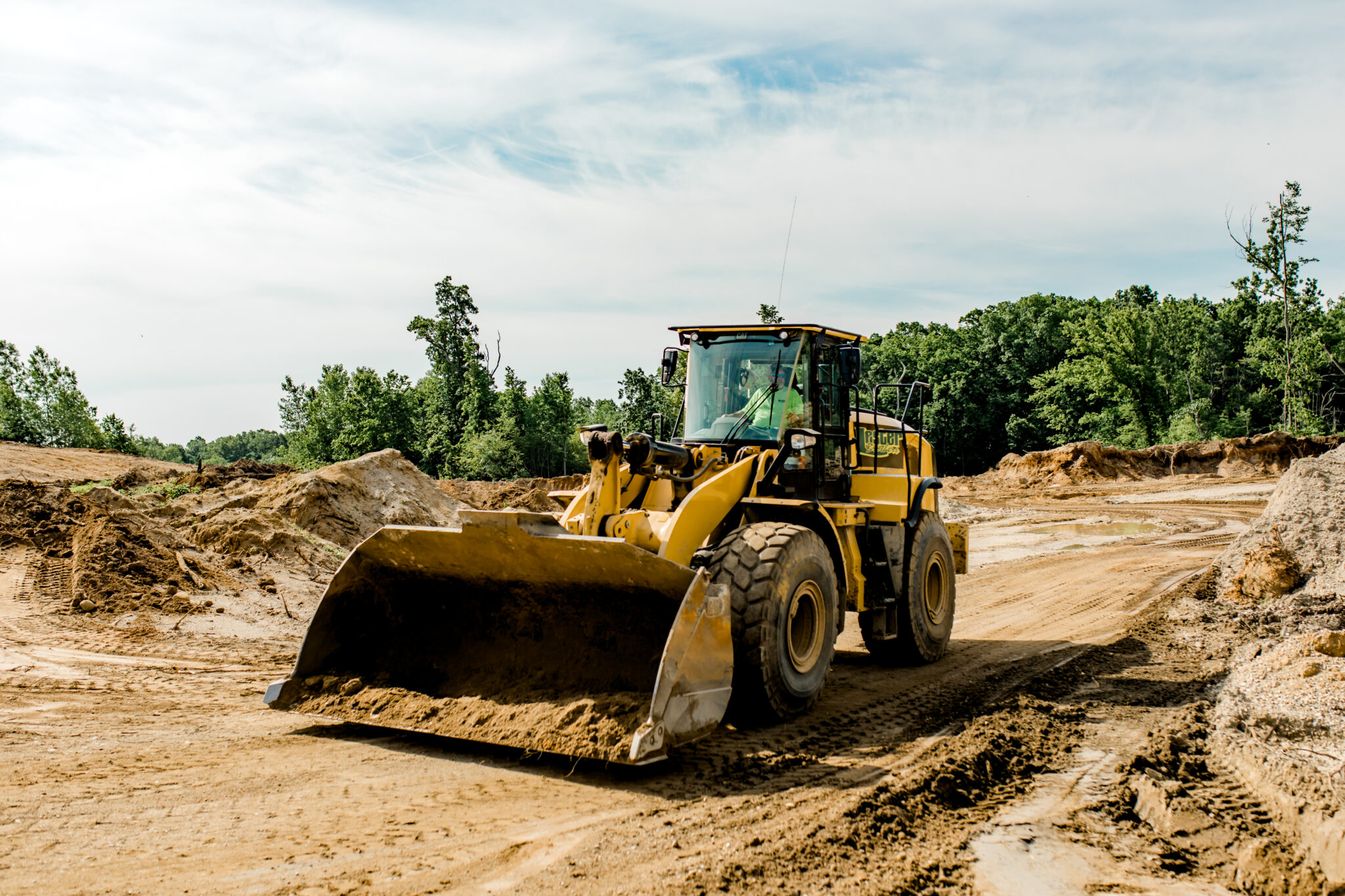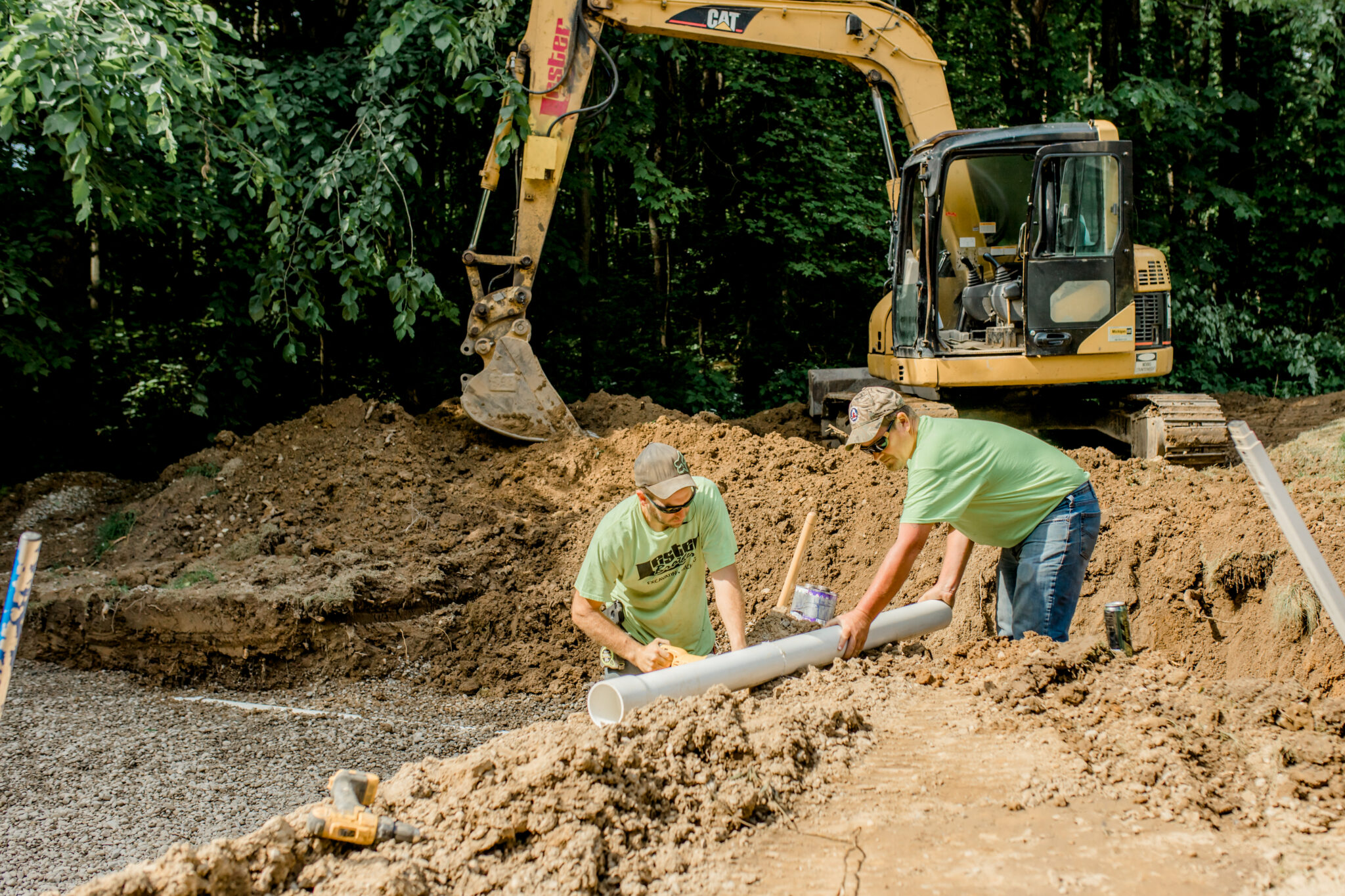 Lester Brothers offers demolition of residential and commercial structures, with a large list of completed demotions around the area you can be sure your project will be done on time and cleaned up to the local ordinances. We work closely with licensed asbestos abatement companies to assure that all asbestos is removed and no harm done to the environment or the general public. If you have any structure big or small that needs to be properly and safely taken down contact Lester Brothers to receive your free estimate.  Contact our office (517)-764-7888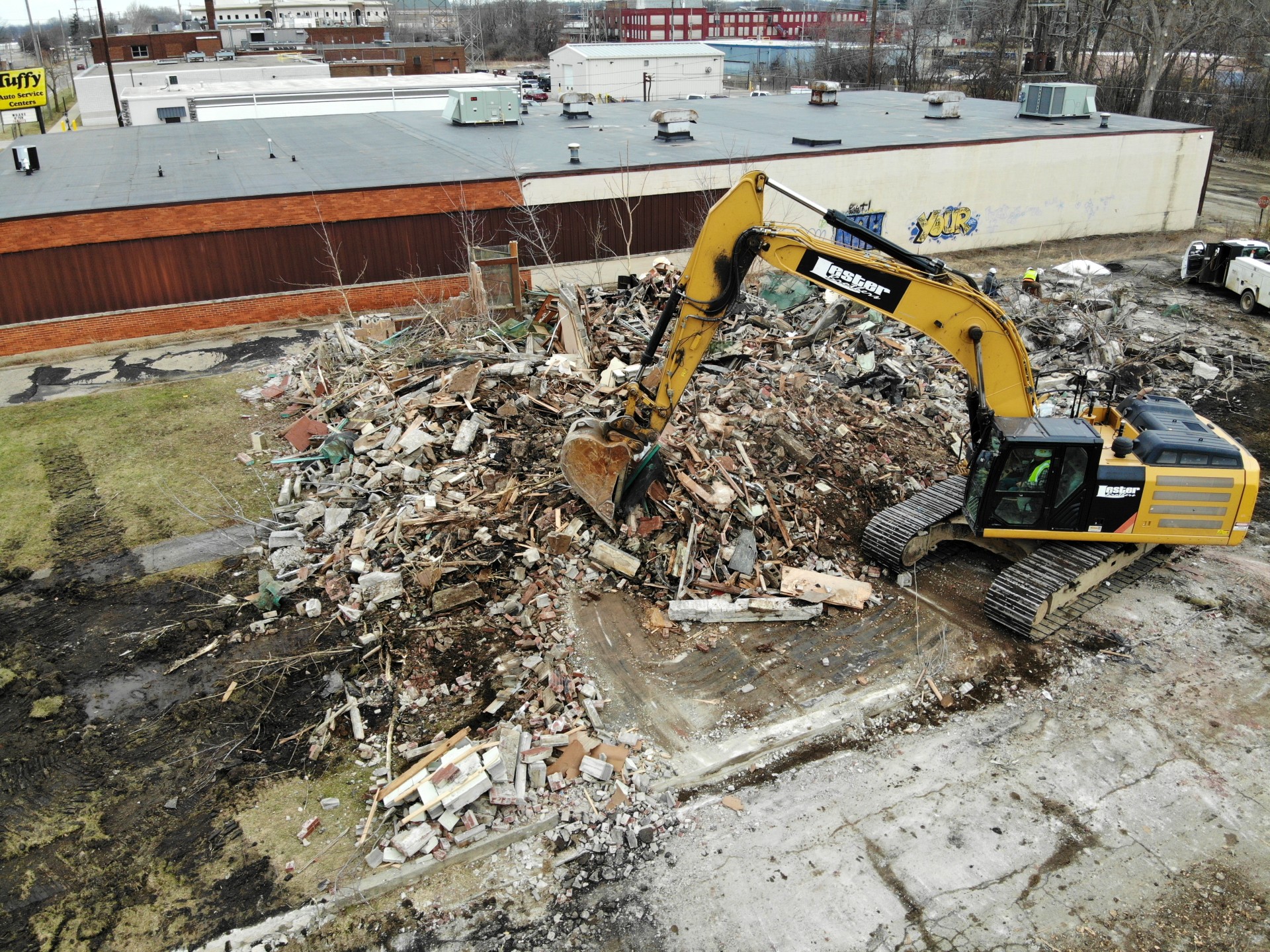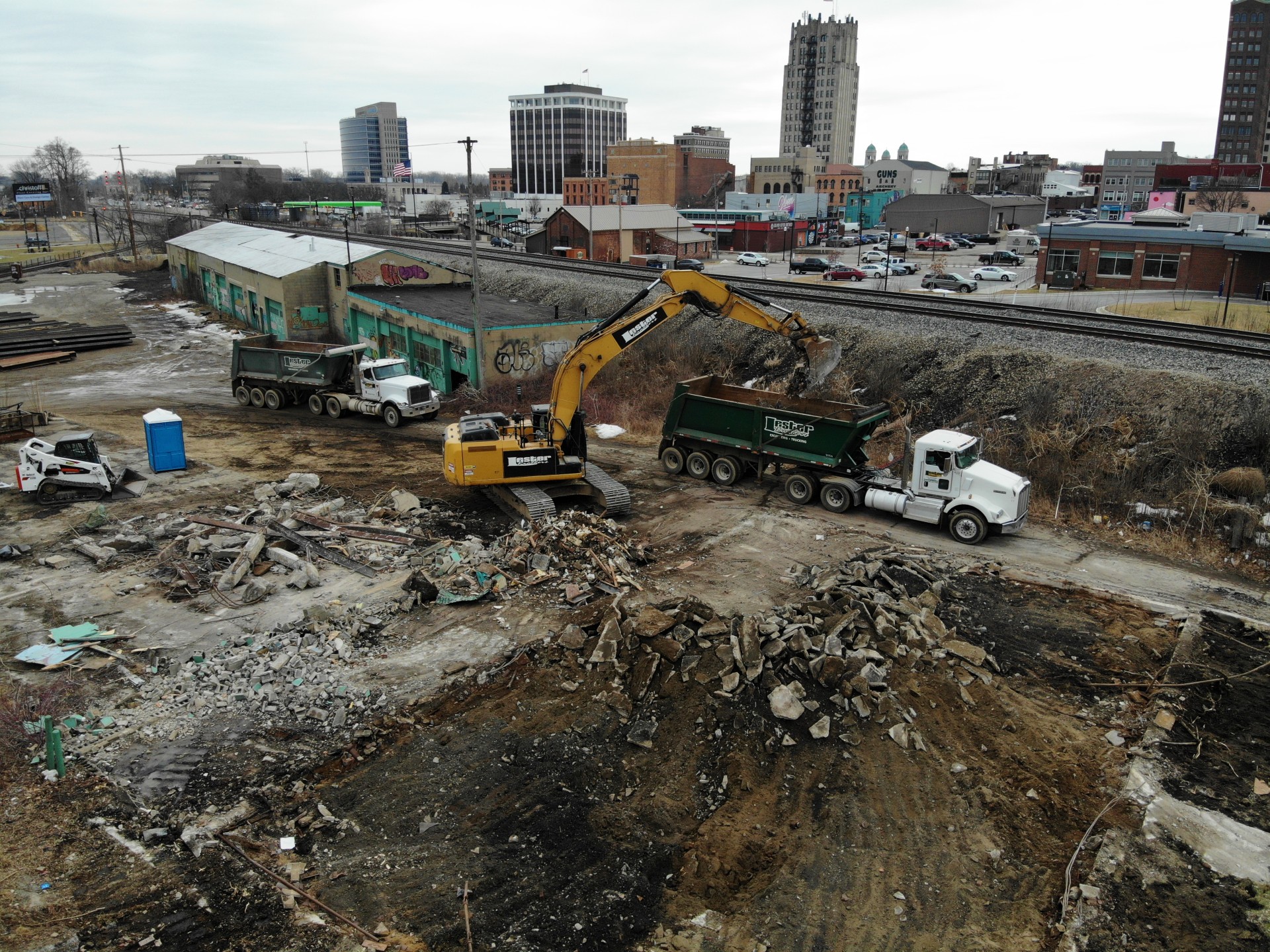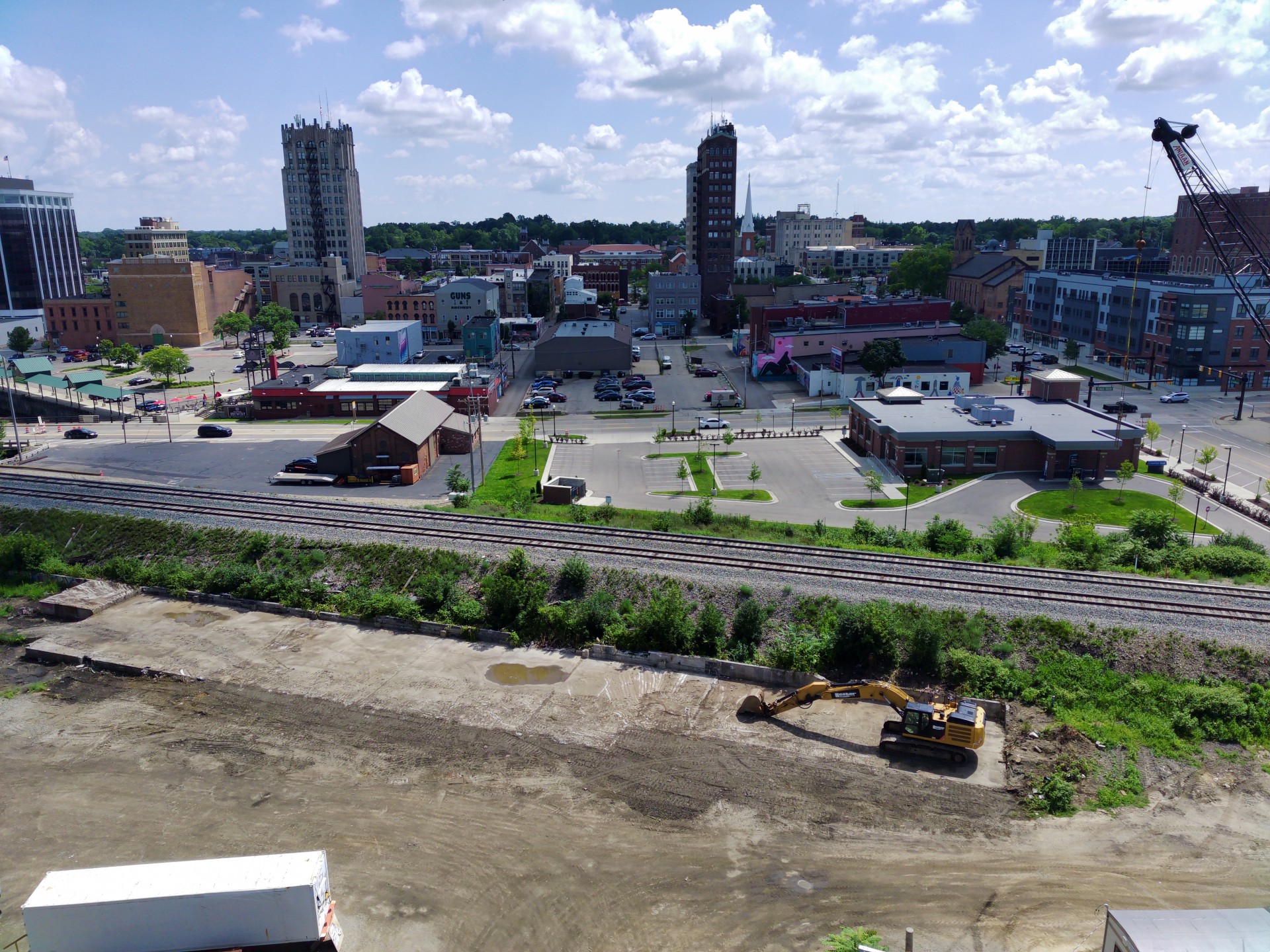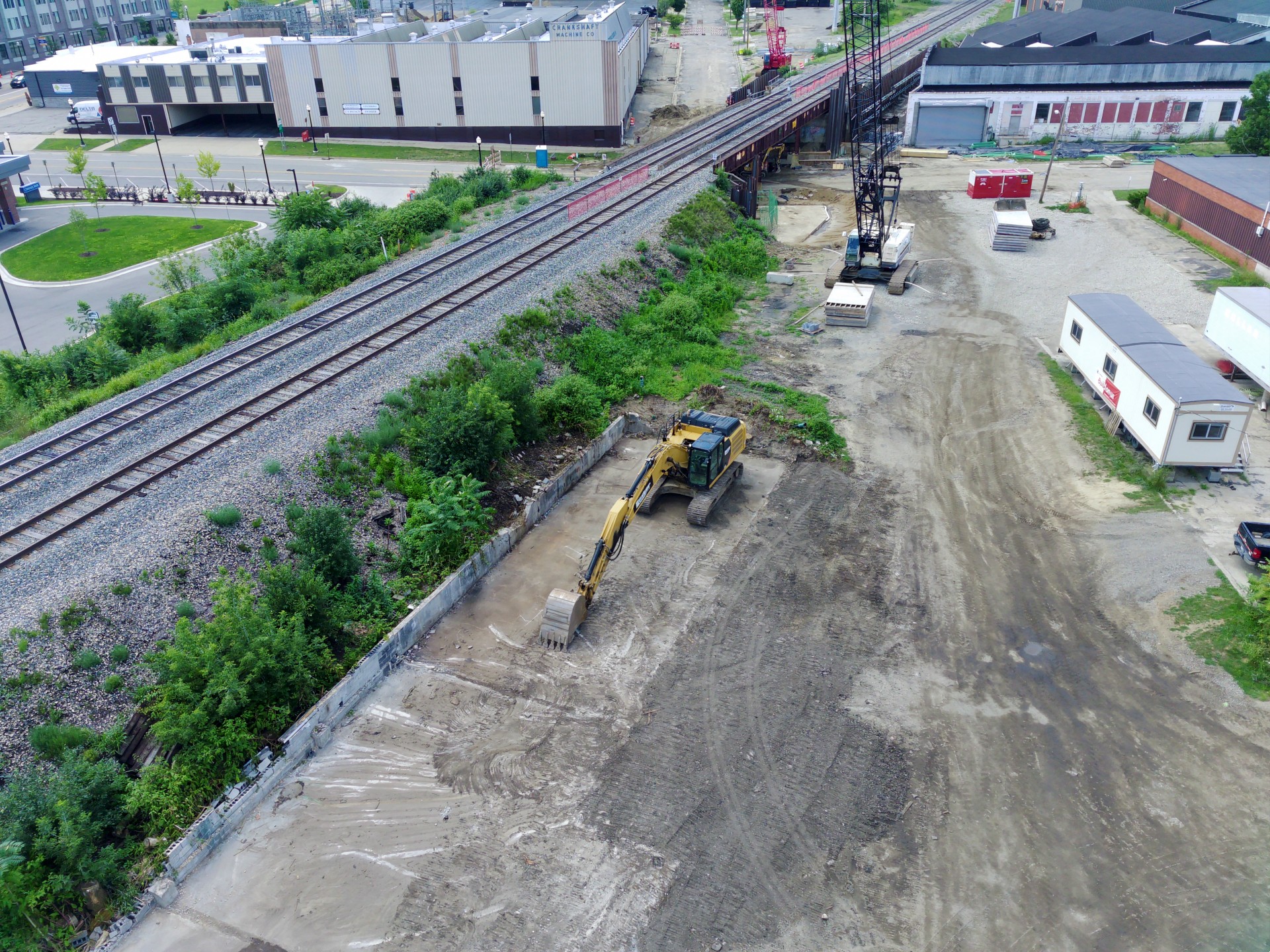 Lester Brothers Excavating has been in the sand and gravel business since 1999. The company has three portable plants that operate throughout South Central Michigan, offering you complete flexibility for all your aggregate needs. We can produce aggregates to any specification you desire. Our aggregate technicians are MDOT certified and can offer you the best quality product.
Lester Brothers Excavating also offers a wide variety of aggregates for sale in our Jackson location. Please stop by for all your aggregate needs.
Class 2
Sand used for general fill, good for compaction.
Class 3
Sand used for general fill, contains more clay and silt than class 2.
2NS
Washed sand, contains little clay or silt used for bedding in drain fields
Pea Stone
3/8 inch natural washed, round rock, good for drainage and back-fill against foundation walls.
6A
1 inch to 3/8 inch, natural washed, round rock, used for drain fields.
21AA
1 inch minus, natural, crushed stone, with crusher dust, used for driveways.
22A
 ¾ inch minus, natural, crushed stone with sand, and clay for compaction, used for roadways.
23A
Same as 22A but with a higher clay content, used for shoulders in roadways.
1 Inch X 3 Inch Crushed Stone
3 inch to 1 inch, natural, crushed stone, used for roadways in muddy conditions.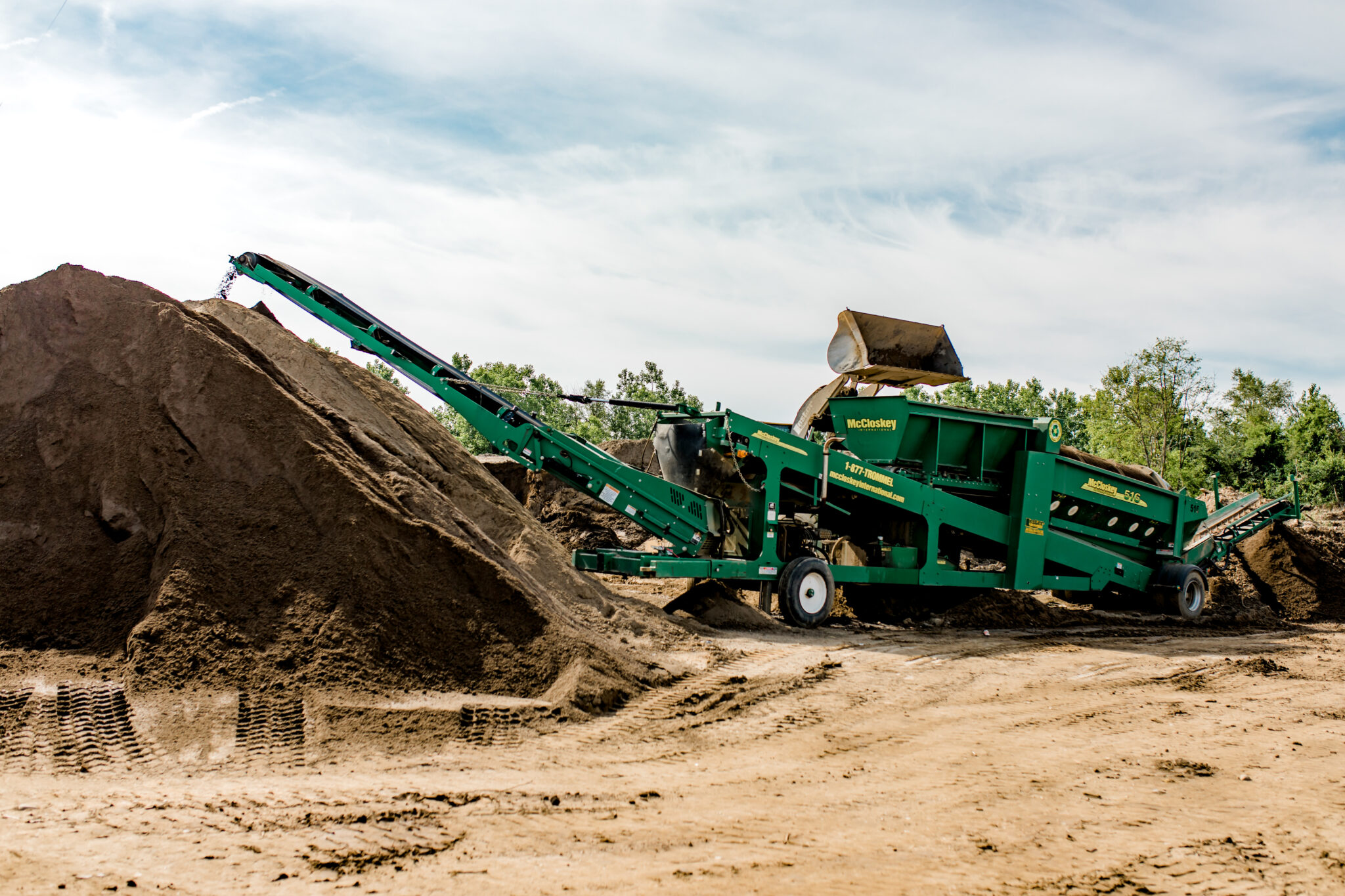 There are a variety of trucks with and a variety of conditions in which to haul sand, gravel, and other aggregate materials. In this section, we would like to spend a moment to help you determine which truck and what delivery conditions are best suited for your particular needs. We will also give you some information concerning weather conditions and how this can impact deliveries, as well as some "do's and don'ts" associated with hauling aggregate materials to your home or job site.
Weather
Weather makes a tremendous impact when it comes to delivery of your material. As many people know, when we receive large amount of rain, most lawns and driveways become very soft and moist. Depending on the truck and the amount of material being delivered, the probability of doing damage to lawns, driveways, or drain fields is very high. Lester Brothers likes to ensure that this doesn't happen by allowing the drivers to make the judgment call on what the sight looks like and whether or not they feel it is safe for a truck to come across these soft areas.
Another thing to keep in mind with deliveries is Michigan's frost laws that are put in place throughout the state, typically by each county as the spring thaw commences. During this period (typically 6 to 8 weeks) our trucks are restricted to where they can travel and how much weight they can haul on certain roads. Small load fees are typically put in place at this time by Lester Brothers due to the small amounts of material that we are restricted to haul.
Tailgate Spreading

Tailgate spreading is a method in which a truck has a partial locked tailgate, allowing the driver to slowly pour the material down a driveway attempting to lay it down in a thin sheet. This method works well only under certain conditions; power lines, low areas, unleveled ground, or short drives aren't typically ideal conditions when it comes to this spreading method. Lester Brothers will not guarantee any tailgate spreading jobs, and a customer should only assume this method works only partially and some hand or machine spreading will still need to be done.
Tandem Dump Truck
Two axle dump truck, 14 ton hauling capacity, great for tailgate spreading, most commonly used for residential deliveries
Tri-Axle Dump Truck
Three axle dump truck, 17 ton hauling capacity, can be used for tailgate spreading, better in residential and small commerical job-sites.
Quad-Axle Dump Truck
Four axle dump truck, 20 ton hauling capacity, typically used on construciton site, or large stable areas.
Short-Double Dump Truck
Quad axle dump trucks with a dump trailer, 50 ton hauling capacity, must have a large area for truck
Gravel Train Dump Truck
Tractor trailer trucks with two trailers, require a very large amount of space, typically only used in stock yards and heavy commercial jobs, not usually used in a residential setting.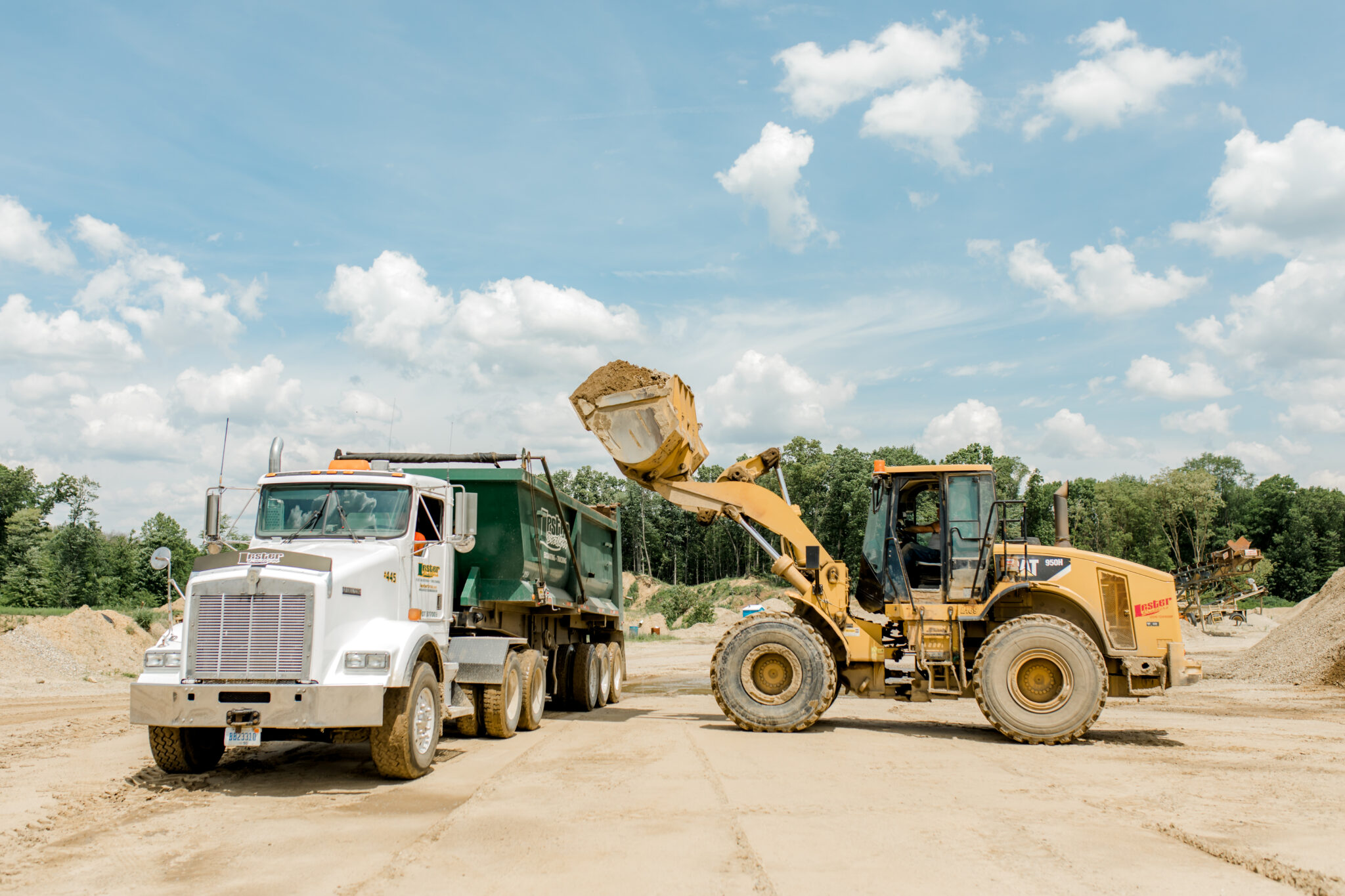 Get a Quote For Your Project
Topsoil blends are something that have to be carefully developed in order to come up with the proper soils with the best PH levels for optimum growing capacity. Lester Brothers ensures this happens by using a well-developed method of mixing together certain organic materials (compost, manure, decomposed wood) to come up with our premium topsoil blenc. One thing to remember when it comes to topsoil is that it retains water very easily, which can result in a muddy mess very quickly if a small amount of rain was to reach the pile. With that in mind, our topsoil will perform best for you if covered up with a tarp to protect it from the weather until its spread into place. Our topsoil is offered by the pickup truck load or by the dump truck load, whatever you needs may be.
Please call Lester Brothers at (517) 764-7888 for pricing on pickup and delivery information, or visit our contact page to request a sales call.
For more information on delivery of your topsoil please visit our sand, gravel, and topsoil delivery section.
Lester Brothers' is now selling compost. Did you know that up to 80% of a tree's nutrients and minerals end up in its leaves? Leaves are often referred to as nature's nutrient recyclers. By using leaf compost, you have a perfect way of getting these valuable nutrients and minerals back into your soil.
Pound for pound, the leaves of most trees contain twice the mineral content of manure. Because they're a form of organic roughage, they can dramatically improve drainage and aeration of your soil. And they provide the perfect nutrition for beneficial microbes. In short, they make soil come alive.
Bulk blue salt is available shipped directly from the mines in Detroit, rates are available and vary depending on location of drop. We also offer pick up at our yard. Please call Lester Brothers at (517) 764-7888 for pricing on pickup and delivery information, or visit our contact page to request a sales call.
Do you have a landscaping project coming up? Need stone, topsoil, or sand? Lester Brothers has many different types of materials perfect for your next project. Our materials are always priced to sell, so it's pretty safe to say when you buy our materials it's not going to break the bank. Our list of landscape materials include:
Egg Rock
Lake Michigan Sand
Boulders (4 different sizes)
Slag Sand
Pea Stone
Limestone

Oversized Crushed Concrete
Egg Rock
Boulders (4 different sizes)
Slag Sand
Lake Michigan Sand
Pea Stone
Limestone

Oversized Crushed Concrete
Do you have a pickup truck? Lester Brothers will load your truck with any material in our yard! (Excluding Lake Michigan sand). Please contact Lester Brothers at (517) 764-7888 to inquire a price on your landscape material.
Lester Brothers offers natural hardwood, non-palletized mulch for delivery or pick-up. Our  mulch is finely screened and twice shred. Available in natural, black, red and brown shades. 
Mulch provides a protective, textured surface for plants, trees and shrubs. It also helps contain moisture and suppress weed growth.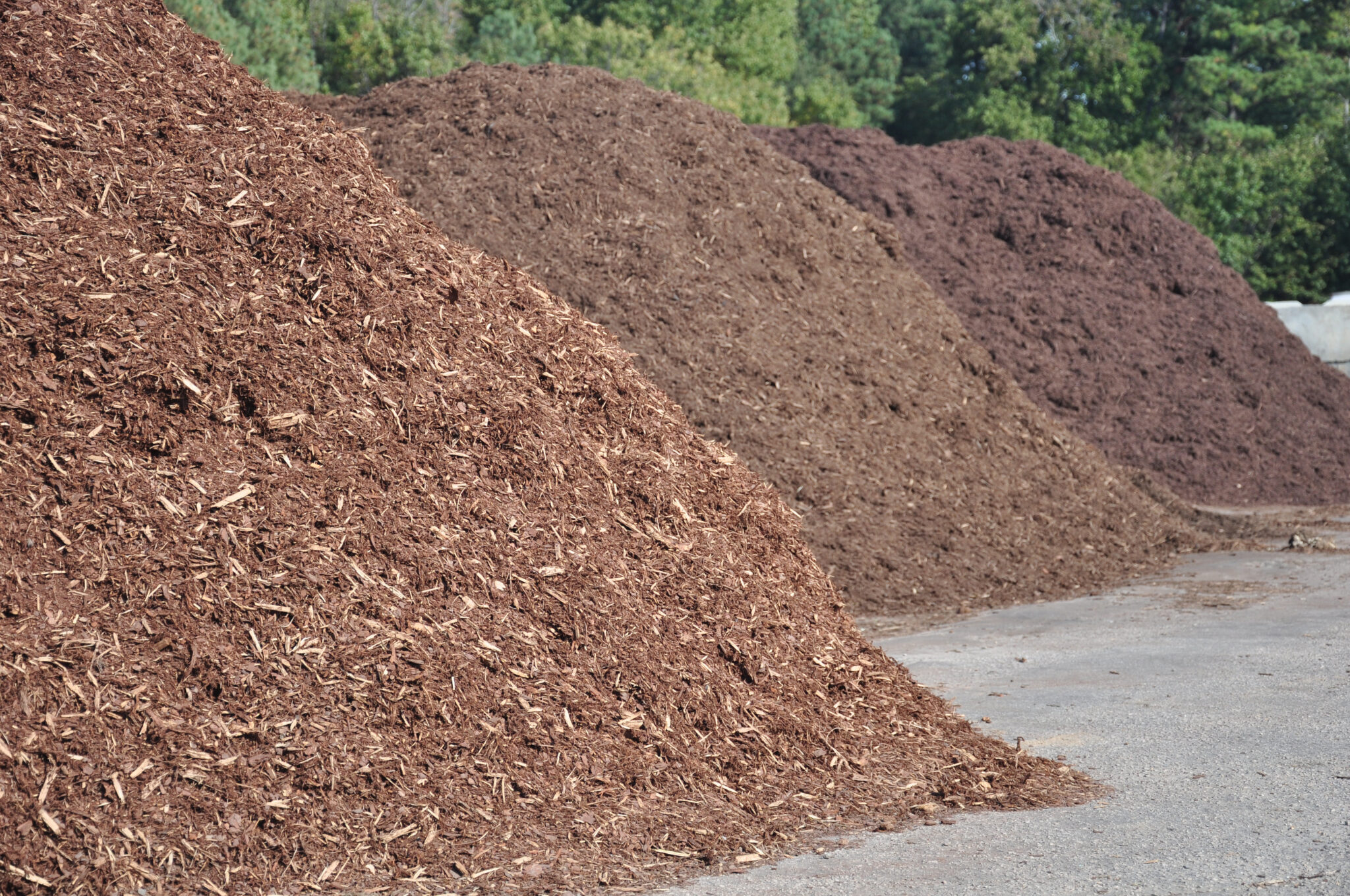 Get a Quote For Your Project