Lester Brothers Inc. was founded over 40 years ago offering small residential excavating and gravel delivery in Jackson, Michigan. Today we offer a multitude of services in all of Southern Mid-Michigan and employ over 50 people.  
Lester Brothers was founded in 1978 by James and William Lester, offering small residential excavating and gravel delivery. With a small dump truck and bulldozer, they began offering their services throughout Jackson County. Their first facility was built on a three acre parcel on Cedar Knoll Drive, where to this day you can still see the old office roof bearing the "Lester" name.
Jim and Bill Lester were quickly growing their business and reputation, building a true brand name in the local excavation industry. "They were two trustworthy guys that would stand by their work and didn't mind closing a deal on a hand shake," as a close friend once commented. Continuing to do business in this fashion, they found an opportunity to expand their business into the septic industry. They quickly purchased a pumper truck and began offering septic pumping services, quickly gaining market share throughout the area. "It went right along with our business as it was; we were putting the tanks in for the people, so why not offer the pumping end of things also," as Bill Lester recalled. 
By the late 90's, Lester Brothers had grown to a staff of close to 30 people, offering many different types of services.
They began to  realize they were out-growing their site on Cedar Knoll Rd. and were in need of new headquarters where they could have some room to continue to expand their operation. They came across a site in Leoni Township that was once a pipe yard and now abandoned. The site consisted of 58 acres, most of it heavily wooded with some buildings in major disrepair. One building in particular was very large and completely full of thousands of used tires. After negotiating with Leoni Township, Lester Brothers came to an agreement and purchased the land, disposed of all the tires, and cleaned up all the buildings; making it their new headquarters.
Lester Brothers has continued to grow thanks to a strong team and excellent leadership. Lester Brothers now employs over 50 employees at the peak of the season and is involved on job-sites all across southern mid-Michigan. Having been in business for many years Lester Brothers plans to continue to grow and pass it on to the next generation, instilling the same values in them that they felt allowed them to grow and be successful.
Our Vision
Here at Lester Brothers we continue to manage ourselves to stay in a competitive, diversified position within our industry. We will continue to embrace progress through old-fashioned values; keeping job satisfaction in all of our sectors at the top of the list. To continue to grow through quality has always been our vision, and will continue to be our mission for generations to come.
Safety
Safety is Lester Brother's main priority when it comes to operations, and is why all employees annually attend MSHA training courses and confined space training. Lester Brothers also takes drugs and alcohol screening very seriously enforcing drug and alcohol testing to any new hires and then placed on random testing. At the end of the day Lester Brothers wants to see each employee go home safe to their families, which is why safety is always at the top of our list.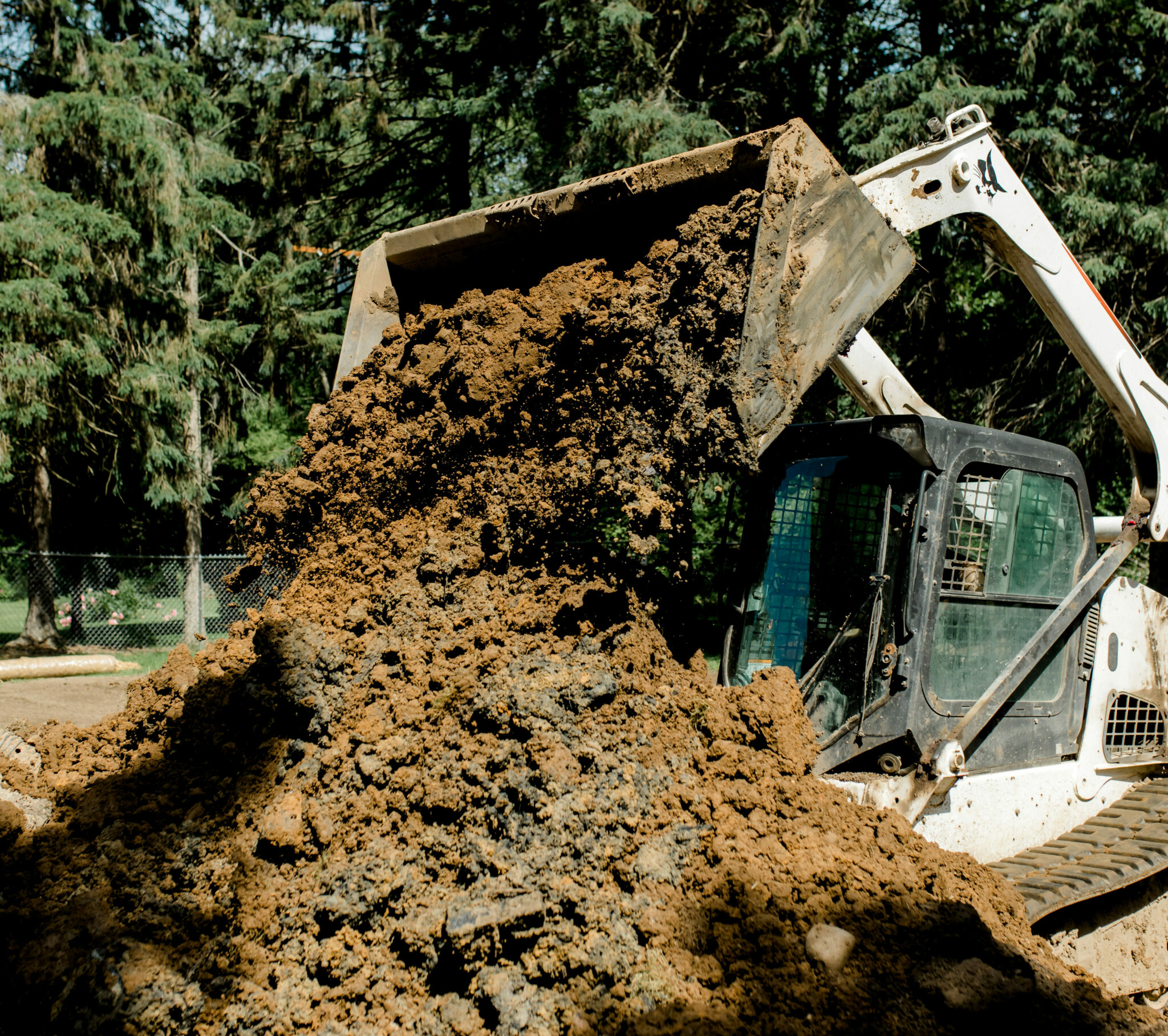 Get a Quote For Your Project
"I had my septic tank pumped out and the young man that did it was so polite, helpful and very patient with all the questions I had. Didn't destroy my yard that everyone in the past has and the price was reasonable. I would highly recommend Lester Brothers."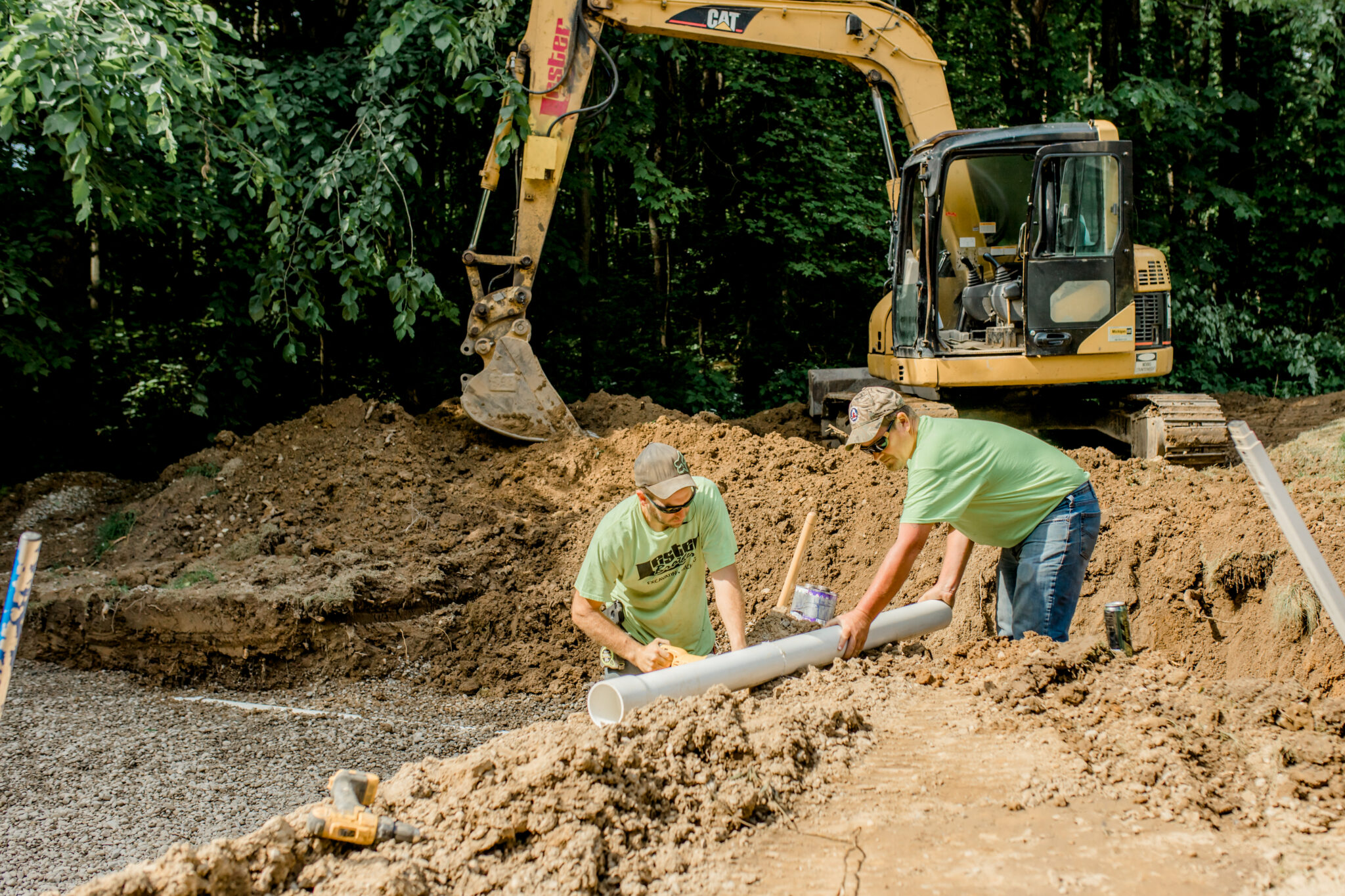 Lester Brothers is committed to teamwork and employee success, which is why we offer competitive wage rates and benefits. We are always looking for new, motivated, enthusiastic individuals ready to start a career in the construction and trucking industry.
If this field is something that you would like to get into or are currently involved in, feel free to contact us at (517)-764-7888 or stop by our Lester Brothers location to drop off your resume for review.