Septic System Maintenance & Inspections
More than one in five households in the U.S. rely on septic systems to treat their waste water. If your septic system is not properly maintained, you may be risking your family's health, hurting the environment, and flushing thousands of dollars down the drain.
Septic System Overview
More than one in five households in the United States use individual septic systems. These systems are used to to treat and dispose of relatively small volumes of wastewater at homes and businesses located in suburban and rural areas.
Septic systems treat wastewater from household plumbing fixtures (toilet, shower, laundry, etc.) through both natural and technological processes, typically beginning with solids settling in a septic tank, and ending with wastewater treatment in the soil via drainfield.
Septic Tank Maintenance
Septic tanks should be pumped regularly as standard care for your septic system. Regular cleanings keep solids from going into drain fields and clogging the lines that disperse the liquids from the house. Regular pumping can add years of life to your existing drainfield. Most systems should be pumped out every three to five years. If the household has heavy use, it may be smart to consider having the septic tank pumped every two years.
Most systems have a single 1000 gallon tank, but some areas have larger capacity or multiple tanks. If you have questions on what kind of septic set-up you have, information may be available at your local health department. You can reach the Jackson County Health Department at (517) 788-4433.
The cost of septic tank pumping can vary. Please call Lester Brothers at (517) 764-7888 for the most current rates.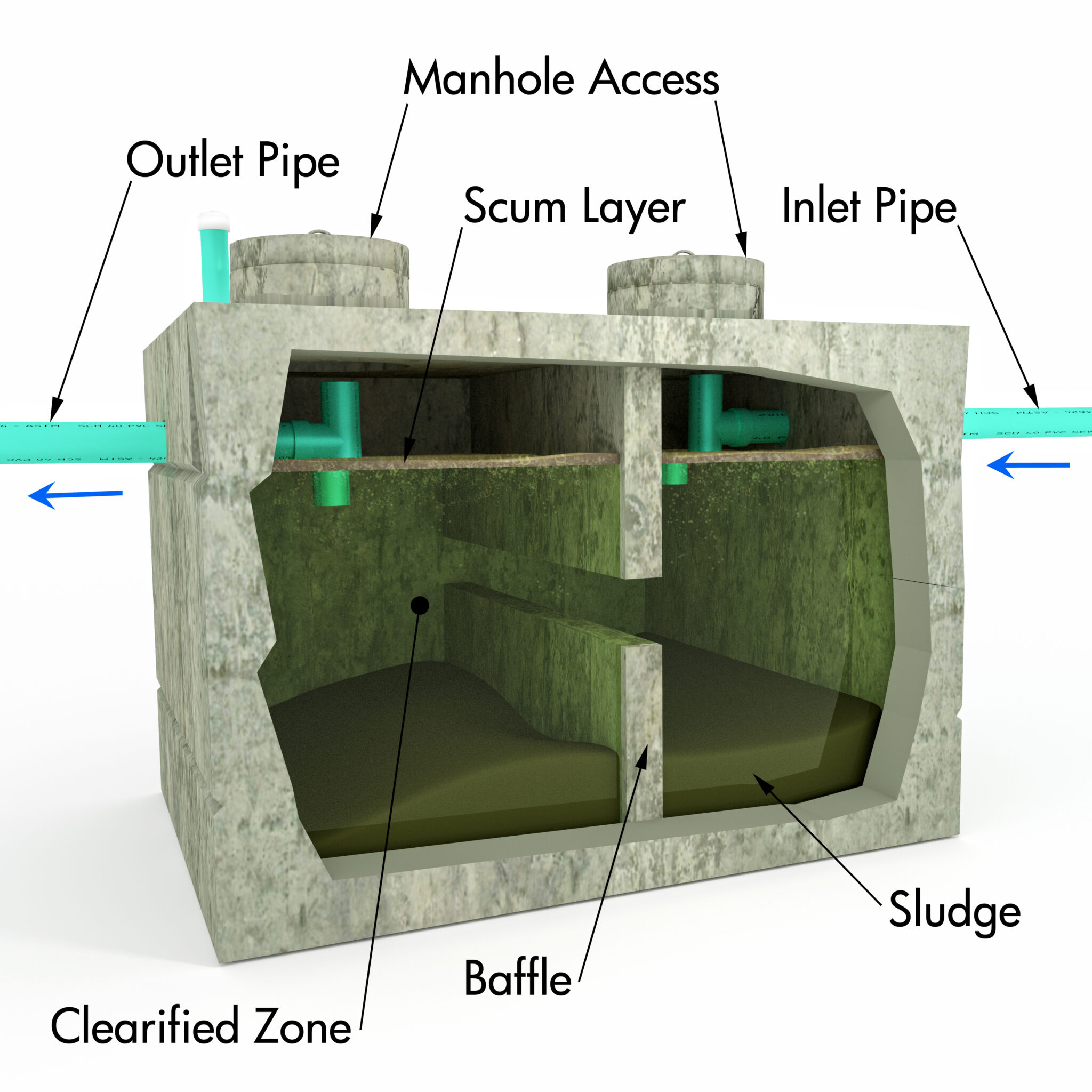 Bio Tab
Lester Brothers is also a supplier of Bio Tab chemicals, a specially formulated pill to help your system stay healthy by giving it the proper bugs to help break down solids. This helps prevent large buildup of scum in your system, giving you're a longer lifetime. Highly recommended and very affordable, comes in a small jar which last 12 months. Ask your pumping technician onsite or call our office at (517) 764-7888.
Septic System Inspections
Septic systems should be inspected every three years. But if we're being honest – most homeowners never get their septic systems inspected unless there is a notable issue, such as toilets backing up or slow drains. The benefit of doing an inspection every three years is to avoid major problems like these. Inspections are more commonly ordred when a home or property is for sale. Wether the inspection is ordered by the seller, buyer or required by a bank or township, it is very important and will give everyone a peace of mind.
Septic system inspections will take a look at the current conditions of both the septic tank and drain field. It will report signs of cracking in the walls of the septic tank and indications of the drain field leaching properly. When a licensed septic installer inspects your septic tank and drain field, you will be provided with a formal written report about the condition of your system.
Before an inspection can be completed, your septic tank needs to be pumped, even if it was recently serviced. Pumping the tank at the time of inspection allows visibility of the tank walls and outlet baffle. Drain fields are inspected by digging test holes into the field and examined for any trouble indicators such as heavy black ooze and grease. While some black sewage discoloration is to be expected, a system should not be over-saturated with grease. This would cause improper percolation of gray water down through the leach field. Lester Brothers has various methods to test drainage and ensure it is working properly.
Septic Field Installation
Septic field installation is something that many new and existing homeowners will face at some point. Existing homeowners many times experience failed drain fields. This typically happens when grounds become so saturated that they can no longer accept any more liquid,s or your drain lines are plugged from collecting to many solids (which can be avoided by regular pumping). If this is the case, the homeowner normally has two options; either install a new field system, or hook onto a municipal sewer main (if available in your area).
How do I know if my system has failed?
One way to tell if your system has failed is if you have water coming up out of the ground in your septic field area. Another indication is your system backing up into your home.
How do I go about getting a new drain field?
The first step would be to contact Lester Brothers and notify them of your problem. At this point, we would then contact the County Health Dept. and set up an on-site soil evaluation. An official with the County Health Dept. would come out and take a look at your existing soils and draw out a plan for a replacement system (this step does have a charge of $350).
Lester Brothers would then be able to go over everything that would take place with the installation of your system and the type of system your home requires (mound, trench, pressure, or bed). An accurate estimate on what your cost would be to replace your field would also be available at this time.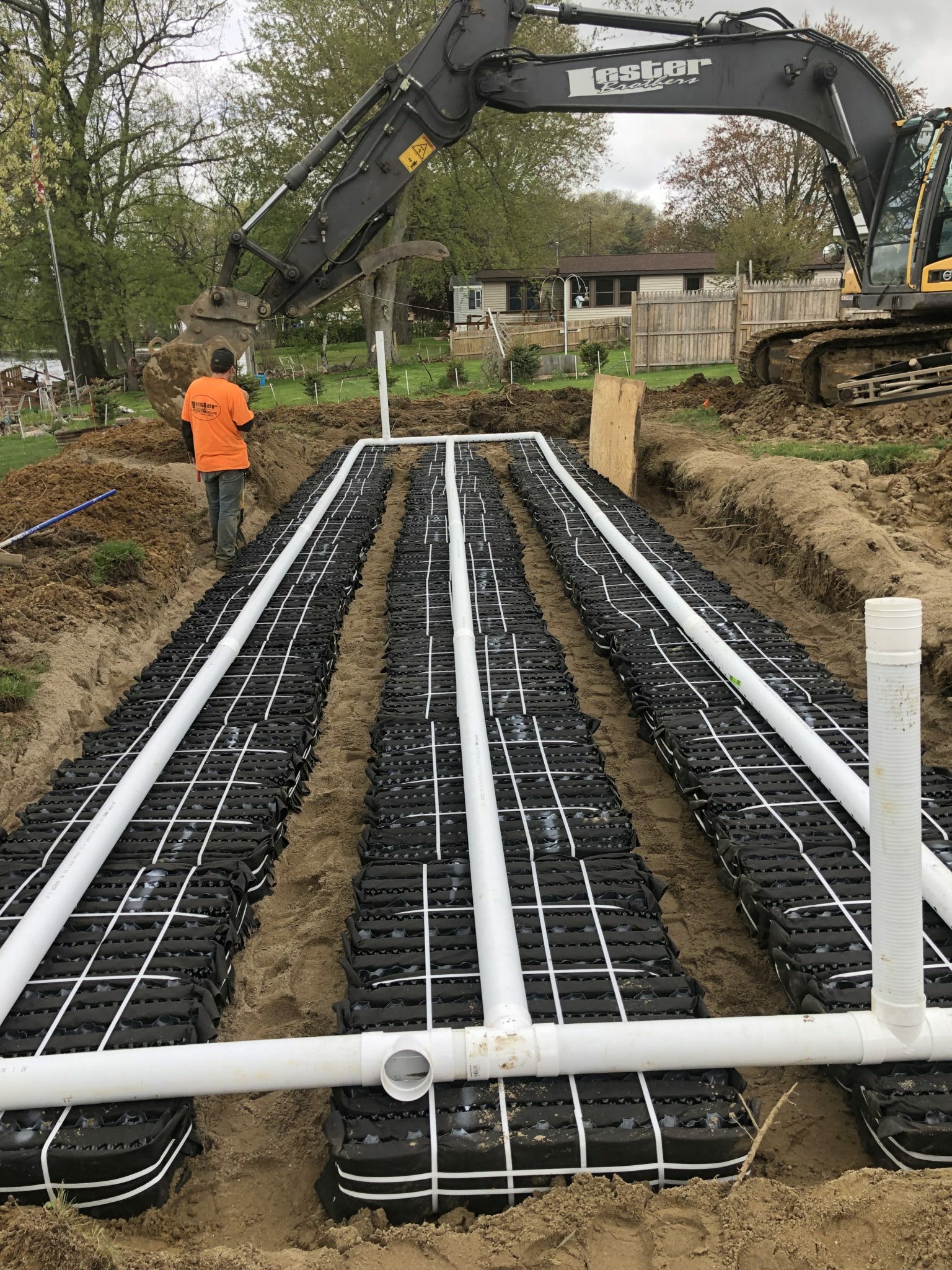 Municipal Sewer & Water Line Repairs
Lester Brothers is the area's preferred company for municipal sewer & water line repairs. With on-call crews, we are able to respond quickly and efficiently to get your neighborhood up and running.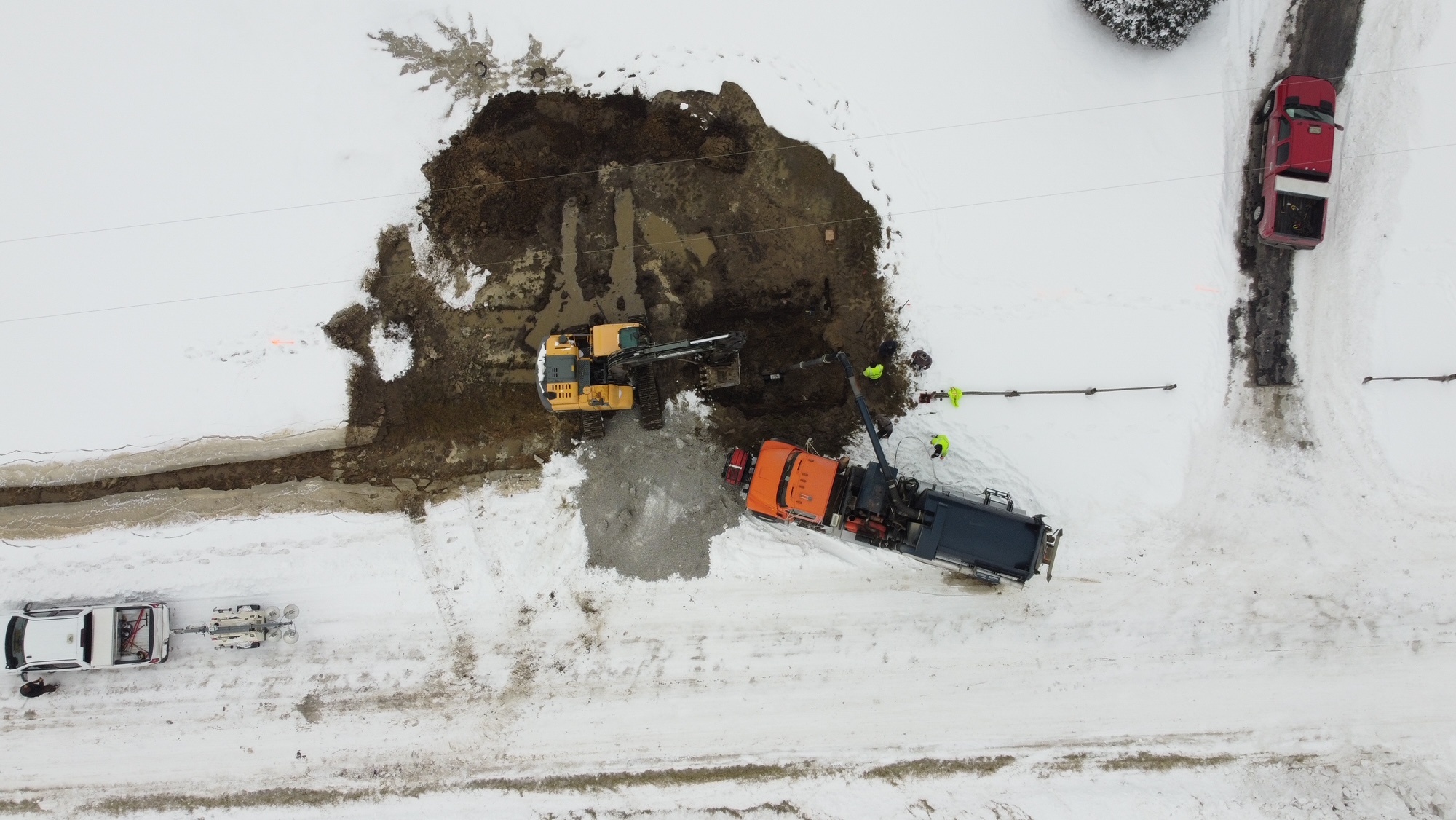 Get a Quote For Your Project